Owl Creek Special Events
Owl Creek Farm Pumpkin Patch
In September and October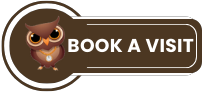 We will open our Pumpkin Patch 2023 on Sept 30. We will be open Saturday 9-6 and Sunday 10-5. We will open the following week on Wednesday 9-1 and Friday 4-7. We will have pony rides, hay ride, petting zoo animals, potato launching, family games, pumpkins, and a lot of photo ops. Check back with us soon for more updates!
PRICES: $10.00 Each for everyone 3 years old and up,.
Pony Rides are $6.00 Each - Potato launching $3.00 Each
We have pony rides, petting zoo, toddler hay maze, hay ride, corn crib, and play area.